Description
Sit for long hours without discomfort and risks!
If you have to spend long periods of time sitting, you need optimal support to avoid unpleasant aftereffects. The Ortorex Seat Cushion reduces pressure on the tailbone and promotes healthy posture. It helps relieve muscle fatigue, and increases comfort and productivity.
Pain relief
Our seat cushion cradles your bottom to help relieve and prevent back, hips, and sciatic nerve pain. It is especially effective for herniated discs, tailbone injuries, sciatica, and other spinal issues.
Disease prevention
Improper sitting posture may cause hemorrhoids, high blood pressure, or cardiovascular issues. Our cushion aligns the pelvis and spine, improving posture and circulation. This, in turn, decreases the risks of ailments emergence and development.
Memory foam
The foam of the Ortorex Seat Cushion has a memory effect that evenly distributes the load over its entire surface. It quickly returns to its original shape after use and doesn't lose its orthopedic properties.
Orthopedic contour
The U shape comfortable molds to your unique body shape.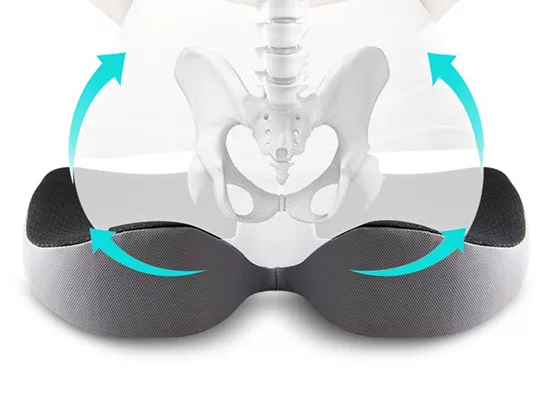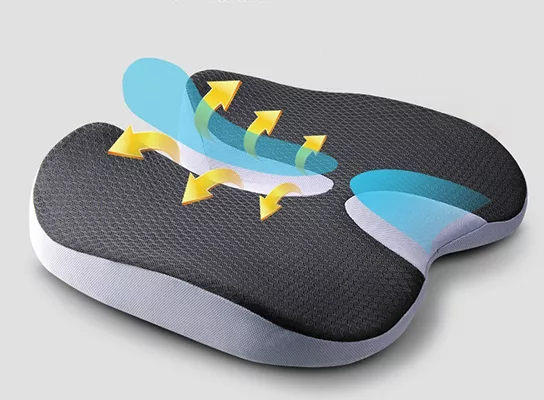 Breathable design
The upper mesh and specific U shape of the cushion promote ventilation to reduce sweating.
Versatile use
Our cushion can be used on any seat, including office chairs, car seats, and others.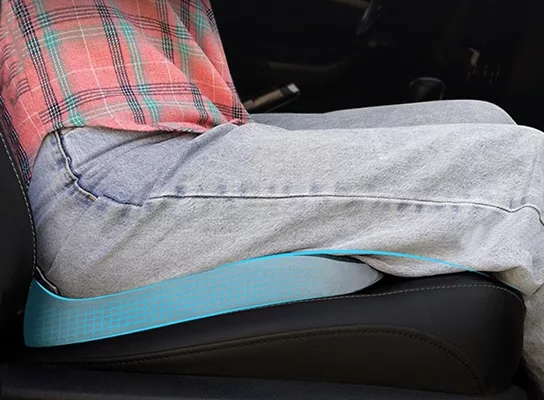 More reasons to love our cushion
Lightweight
Portable
Skin-friendly
Non-slip Bottom
Hidden Zipper
Removable Cover