Description
Turn the walking from a chore into a perfect heel-to-toe gait with the Ortorex Insoles
Having flat feet is a condition in which the arches of the foot are lower than normal. Flat feet are apparent during walking or standing as the arch collapses and the entire sole of the foot nearly touches or comes into complete contact with the ground.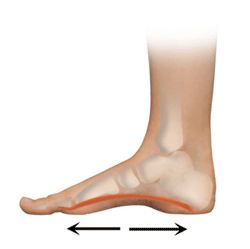 The Ortorex Orthopedic Insoles are excellent inserts for men or women, for sports or work, and for flat feet or other common foot issues, such as bone spurs. Designed with thin material throughout and a cradling heel, the insole supports your foot with its semi-rigid arch while also helping enforce proper walking form. Additionally, the insert's design is soft yet supportive and has an anti-bacterial top layer. The insole is designed with anti-slip technology, keeping the insert in place and your heel on the insert.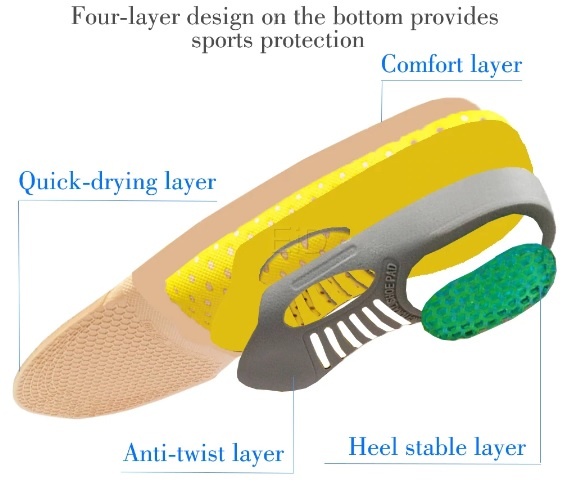 They can be used for everything from manual labor to hiking, rock climbing, or team sports, as the arch insoles are designed with a deep U-shape heel cup. It helps stabilize and support the foot, preventing sliding and friction during high impact and long distances activities.
These versatile insoles fit inside of men's or women's shoe sizes from 35-40 EU or 41-46 EU. Insoles can be cut and tailored to fit any foot.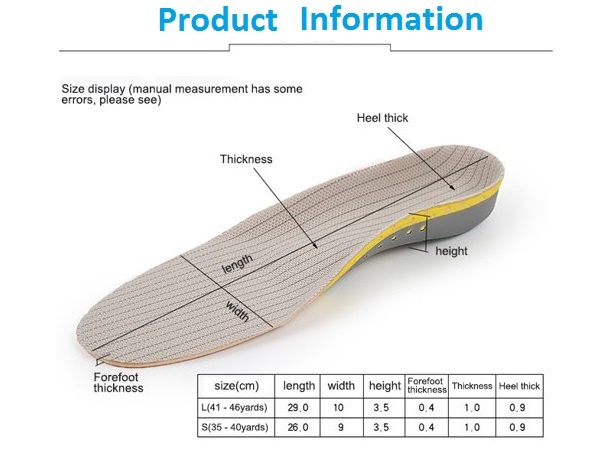 Recommended by physiotherapists, podiatrists, and orthotists for the relief of foot pain, heel pain, shin pain, knee pain and back pain.
KEY BENEFITS
✔️ PAIN RELIEF — clinically proven to provide immediate and all-day relief of such heel pain as heel spurs, general heel aggravation and flat feet correction.
✔️ BREATHABLE MATERIAL — the top layer is made of soft, prime quality material. It helps keep the feet cool and comfortable by sucking up all the sweat and moisture even in hot weather conditions. The anti-sweat fabric of the shoe insert helps feet stay dry, cool during strenuous activity – keeping your feet comfortable, healthier, and blister-free
✔️ U-SHAPE DESIGN — helps to evenly distribute your weight and realign your skeletal system to protect your heel during severe impact of landing, during walking or running. The ergonomically designed lightweight insoles provide long lasting hours of comfort and shock absorption.