Description
Superior leg support all day long
Walk comfortably with the Ortorex pressure socks. They offer perfect compression, preventing foot fatigue throughout the day. Thanks to quality materials, these socks guarantee extended use.
Graduated compression
Our support socks stimulate blood flow, contributing to quick muscle recovery. Wearing them, you will stay longer on your feet.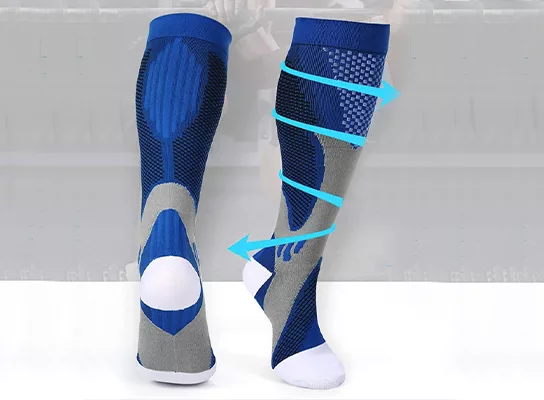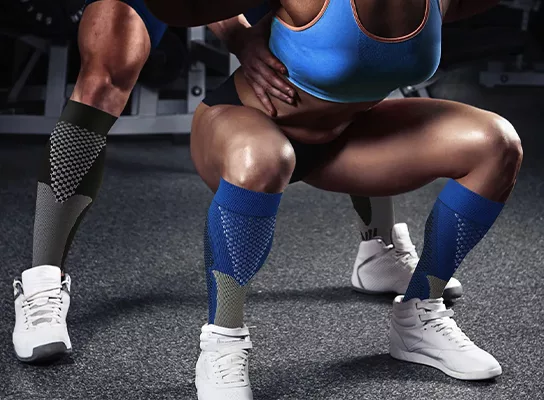 Non-slip design
The elastic band on the top provides a reliable grip. It doesn't let the socks slide down.
Breathable material
The fabric allows proper air circulation so your legs stay dry and fresh.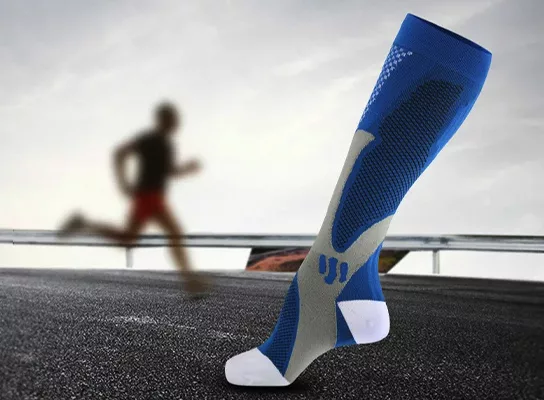 Size guide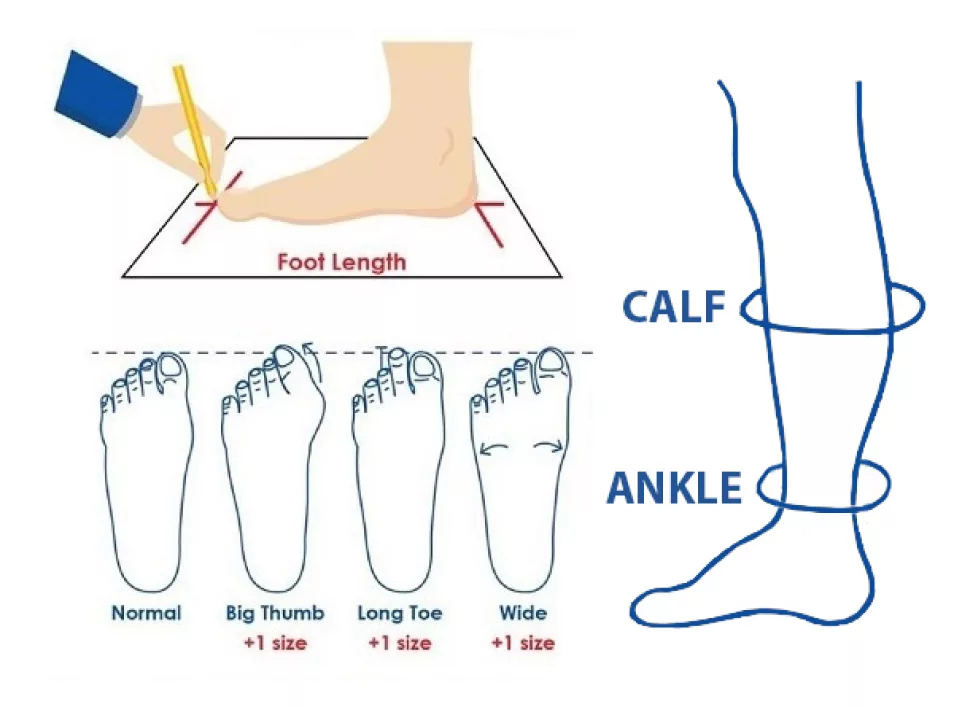 HOW TO MEASURE YOURSELF:
1. Stand up straight on a flat surface with your feet slightly apart.
2. Find the length from your heel to the end of your longest toe.
3. Wrap the measuring tape around your ankle, just above the ankle bone.
4. Wrap the measuring tape around the widest part of your calf.
SIZE
US
UK
EU
Foot Length
cm
inch
S-M
5-7
3.5-5.5
36-39
22.6-24.3
8.9-9.6
L-XL
6.5-8.5
5-7
38-41
23.9-25.6
9.4-10.01
XXL
8-10.5
6.5-9
40-43
25.2-27.3
9.9-10.7
3XL
9.5-12
8-10.5
42-45
26.5-28.6
10.4-11.3
4XL
11-13
9.5-12
44-47
27.7-29.8
10.9-11.7
5XL
12-14.5
11-13.4
46-49
29-31
11.4-12.2
SIZE
ANKLE CIRCUMFERENCE
CALF CIRCUMFERENCE
cm
inch
cm
inch
S-M
22
8.6
22-28
8.6-11
L-XL
24
9.4
30-35
11.8-13.8
XXL
26
10.2
38-43
14.9-16.9
3XL
28
11
45-50
17.7-19.7
4XL
30
11.8
53-58
20.9-22.8
5XL
32
12.6
60-66
23.6-25.9